Effectiveness of Having a Vanity Number
Most businessmen are at least somewhat aware of what vanity phone numbers are, but before discussing how valuable they can be, it's probably worthwhile to define them for those who aren't quite sure. Vanity phone numbers are those which are composed of a sequence of numbers that equate to an easily-remembered word or short phrase that sticks in the minds of potential customers. They are usually toll-free as well, so as to make it both cost-effective and ultra-convenient for people to call the number and order products or services.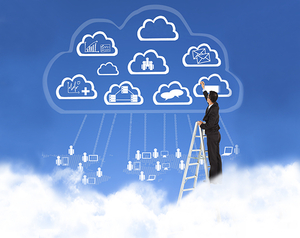 One example might be 1-800-FLOWERS, which would be a representative number for a florist or flower company to have installed. The obvious value of having a vanity number is in its ease of remembrance, since almost any other phone number could well be forgotten, and an opportunity for a sale missed. In the example mentioned, you would probably not remember your local florist's number to order a dozen roses for your sweetheart on Valentine's Day – but you could hardly forget a phone number which includes the word 'flowers'.
There are several other advantages which make vanity numbers very effective for use in business, some of which are described below:
Lead building – businessmen understand that actually having a customer on the phone is much better than trying to build leads through other means – which makes a vanity number priceless in terms of encouraging leads to contact you. By making it ultra-easy for a potential client to contact you, the most effective lead building mechanism can be implemented.
Customer convenience – many calls which might result in sales are never made, simply because potential clients are either unaware of your business's phone number, or have misplaced it. The convenience of having an unforgettable phone number shows your clients that you have their convenience in mind, and it results in far more calls to your business.
Less confusion – there's already enough confusion with phone number prefixes, and since more are coming into existence all the time, the problem only figures to be exacerbated over time. With a toll-free vanity number, all this confusion melts away and phone numbers are easily recalled by all the people you want to remember them.
Prestige – having a toll-free vanity number automatically places your company in the same realm as all those other high-profile companies who have fancy toll-free vanity numbers, even if you're a relatively small business enterprise. This is one of the great ways you can put your company on an equal footing with the large corporations who would normally dwarf your business in terms of sales volume and market share.
Statistical advantages – the statistical advantages of toll-free vanities are impressive: they get 84% more responses than billboards, 58% more responses than traditional phone numbers, they are 45% more memorable than URL's, and after hearing a 30-second ad, 72% of listeners were able to recall the vanity phone number mentioned in the ad.
How to get your toll-free vanity
Your phone provider, for instance premier telephony provider VoxSun, can quickly and easily arrange for your business to be setup with a toll-free vanity number to enjoy all these great business advantages.